Gray Creek Regatta – Kootenay Lake Sailing Association (KLSA)
Sept 5-6 at The Lakeview, Gray Creek, BC
The annual Gray Creek Regatta will be held on Sept 5-6 on Crawford Bay in Kootenay Lake in front of the Lakeview Store (14729 Hwy 3A Grey Creek British Columbia, V0B 1S0, Toll Free: 1-877-227-9311) .
The Organizing Authority is the Kootenay Lake Sailing Association. The race will be governed by the ISAF Racing Rules of Sailing (RRS)2017-2020 (RSS) and the BC Sailing PHRF rules.
Registration
Pre registration is required by Wednesday, September 2 in order to plan fleets.
Please complete registration form and send both the form and e-transfer to kootenaylakesailing@gmail.com
Meet and greet, t-shirt sales, and late registration will be held at the Lakeview Store (camping area) at the Race Committee camp site above the marina from 1900 to 2000 hrs on September 4th.

Entry fees are $40/boat paid at time of registration and $50 for late registration.

A copy of insurance demonstrating $1,000,000 of 3rd party liability for the boat being sailed is required to register.
Racing
A skippers meeting will be held at 1015 hrs at the registration table. 
Racing instructions may be modified and skippers will be given notice of these modifications at that time.
Changes to these instructions will not be posted so it is necessary to attend the skippers meeting on time.
Races will begin at 1100 hrs on August 31th and continue until 1600 hrs or until the race officials indicate the last race of the day. No warnings of start will take place after 1600 hrs.
Races will begin at 1000 hrs on Sept 6th and continue until 1500 hrs after which no signals to start a race will be made.
Awards will be given out at about 1630 hrs on the Lakeview Marina Dock.
There will be 2* keelboat divisions , one for phrf rate boats < 160 and one for boats rated >160 phrf. 
*These numbers may be adjusted to equalize the fleet sizes
Please specify if you wish to enter white sails. If there are enough boats we will have a white sails fleet, if not 18 points will be added to your PHRF and you will sail with B fleet. 
If we get 3 or more multi hulls, dinghys, Lasers, white sail cruisers, TP51s or Open 60s we will organize a fleet.
If no BC Sailing PHRF certificate is held by the boat a rating a PHRF rating will be assigned by the KLSA Race Committee.
Proof of insurance for the boat to be raced and the skippers Pleasure Craft Operators Card or Operators License must be carried (dinghy fleet exempt).
Moorage & Camping
Limited moorage, boat slips and camping are available through the Lakeview Store however this is a long weekend and reservations are recommended. Other moorage and camping is available at Fish Hawk Marina in Crawford Bay, Honeymoon Bay (anchorage) and Sawmill Cove/Pilot Bay.
Saturday Night Social
Saturday Sept 5 at 1800 hrs in the campsite by the Race Committee campsite we will have a social-distance BBQ. Smokie(s) and non-alcoholic beverages will be provided for $5/person. Please indicate on your registration form if meat or veggies options are preferred for your crew. Gluten free options will be available.
Bring your own lawn chair, alcoholic beverages, and anything else you may need.
Preliminary results and a number of prizes will be awarded at this time as well as some games.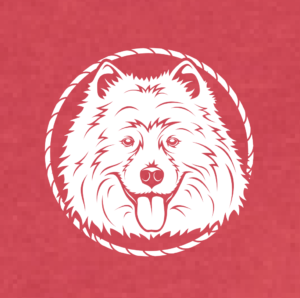 T-Shirts
This years' T-shirts are a special edition featuring our much loved friend, Reef. They will be available to purchase at the race committee campsite for $20.
Prizes
Prizes will be awarded to the first, second and third place finishers in each fleet and special categories such at: youngest sailor, move of the weekend, best dressed crew, sportmanship award, bent pole award (although hopefully we won't need to award this one), and other prizes to be announced at the skippers meeting.
Contact kootenaylakesailing@gmail.com for further information.
By entering, each competitor warrants the suitability of the entered boat for the races. In particular, owners shall accept full responsibility for the seaworthiness and safe navigation of their boats and the competence of their crew and use their own judgment whether to start, continue or retire from a race in the existing or forecasted conditions. Owners shall draw the attention of their crews to this disclaimer before the start of any race and also to RRS Fundamental Rule 4, Decision to Race: The organizing authority will not accept any liability for material damage or personal injury or death sustained in conjunction with or prior to, during, or after the regatta.  
Each participating keel boat must be insured with valid third-party liability insurance with a minimum cover of $1,000,000 CND per event or the equivalent.
Sponsors
Thank you to the following local businesses for your generosity and support: